Head office of Van Dijk Groep nominated for Reynaers Project Award 2021: we need your vote!
Gemert, 3 June 2021 | We are pleased to announce that our brand-new head office has been nominated for the Reynaers Project Award 2021. This is a prestigious award that puts aluminium building projects and all the parties involved in the spotlight – from architects to façade builders, and from contractors to clients. Non-residential or residential constructions, new buildings or renovations: for nearly a quarter of a century, the Reynaers Project Award has been putting the most beautiful buildings in the spotlight.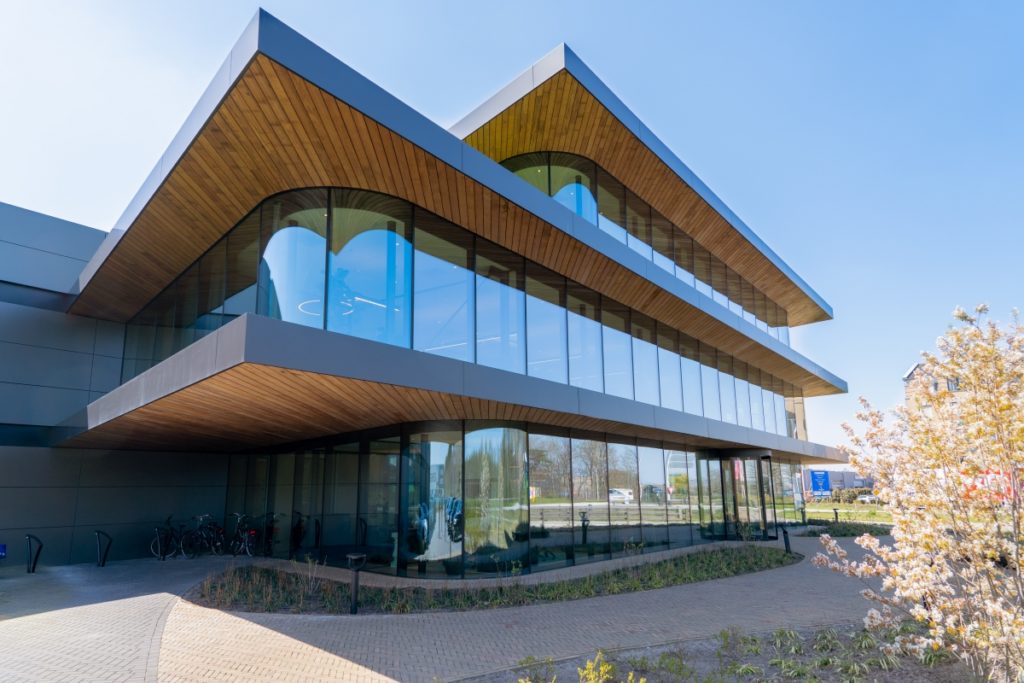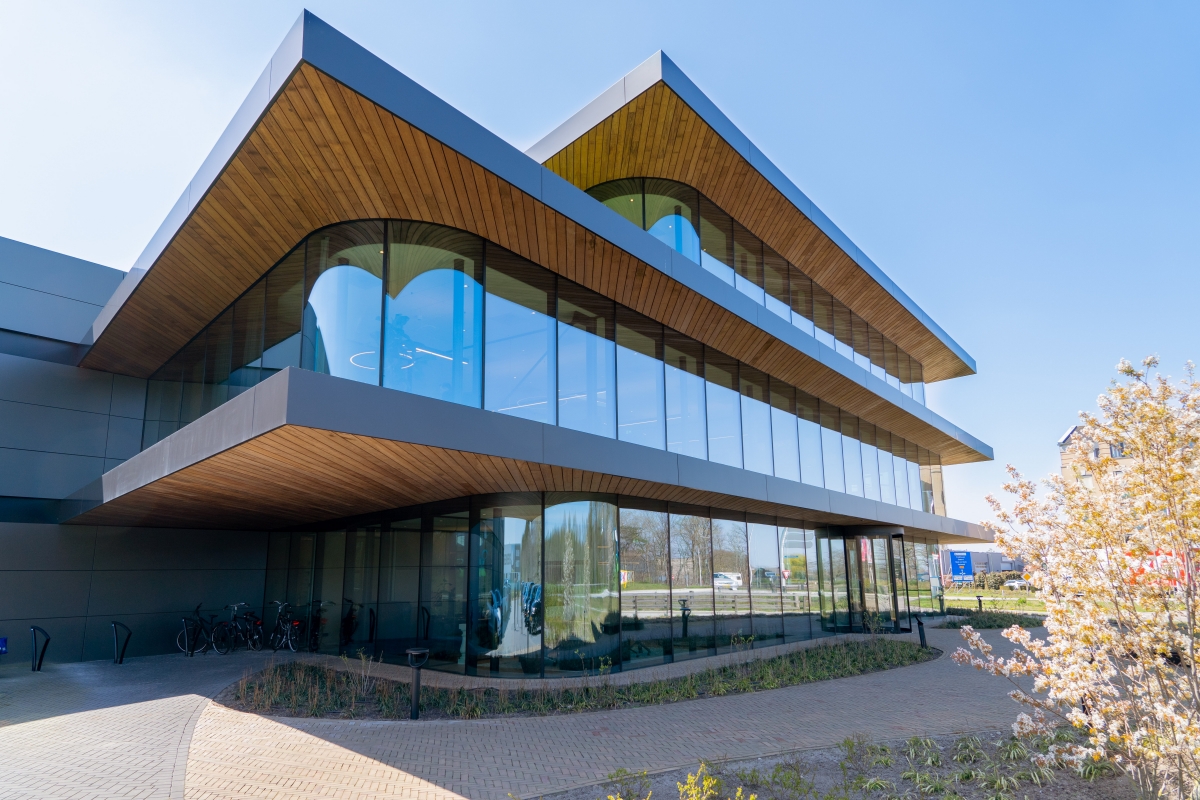 Realising a new head office for Van Dijk Groep, where the feeling of community plays a central role. That was the ambition of the diverse companies within Van Dijk Groep. "As a family business that is active in construction and real estate, this kind of development is of course a true showcase project. We wanted to show what we are capable of. That not only applied to the VDG Property Development branch, but also certainly to the construction branch with Havebo and Unibouw. For this reason, our first step was to engage the architectural firm Denkkamer, a company we knew well and could rely on to take this project to the next level," explains Erik van Dijk, Director of Van Dijk Groep and VDG Real Estate. The impressive design emerged through a joint effort, which was then built by construction company Unibouw in 2019.
Denkkamer
What inspired this impressive design? For the architects at Denkkamer, the mission was clear: a feeling of community had to take centre stage in the building. "It was important for everyone to enter through the same location," said architect Verschuren: "Although they are separate companies, they all reinforce each other. You want the building to be organised in a way that reflects how the companies complement each other. That was a very important aspect in the design process." A turnstile was used to add extra emphasis. "This kind of element is easily recognisable as the entrance to a building. The natural flow is to walk towards it," continues Van de Rijdt. Once inside, the central zone serves as the heart of the building. "Rather than being an atrium, it is an informal and welcoming space that is a great size for people to meet each other in different groups. That fits in perfectly with the Van Dijk Groep and the people behind it."

Denkkamer is proud of the final results. "It is a high-tech building – the head office of a company with ambition that wants to make a statement. Constructing the building in itself was not the actual goal. It was much more about 'creating the space' and giving it long-term value and meaning. And of course, that required an incredible building," concludes the two architects.

The building is characterised by openness, transparency, a layered structure, contrasting shapes, warm colours and high-quality materials including Aluberg aluminium. The Reynaers Project Award jury was particularly impressed by the transparent façade: "It is impossible for anyone driving along Gemert's Industrieweg to miss the head office of Van Dijk Groep. The curved glazing at the corners is reminiscent of the edge of an iPad screen. And a huge one at that, since the office area spans 1,000 sqm. The transparent façade, which is stacked horizontally, marks the entrance to the business park behind it. Once inside, employees and visitors experience panoramic views of the surrounding greenery."
Reynaers Project Award
The Reynaers Project Award was established 24 years ago. Hans van der Looij of Reynaers Aluminium explains why: "At the time, the award came about because we wanted to find out from our customers which projects they had worked on, so that we could use them in our communications. When we started, all the photos were still analogue and we mainly communicated through printed materials. Now everything is digital. In 2014, we started making a video for each nominated project where architects explain their designs and choices when it comes to using aluminium systems in the façade. That concept has been well received. And that is how we are continuing to innovate." Since 2012, the Reynaers Project Award has also been coupled with a good cause in architecture. "We are combining our passion for architecture with a worthy cause that is selected in consultation with the winner. We then donate 2,500 euros to that cause."

Also impressed by our building and want to help us win this coveted award? Please cast your vote at https://projectprijs.reynaers.nl/project-detail?id=273&project=hoofdkantoor-van-dijk-groep. We would very much appreciate it!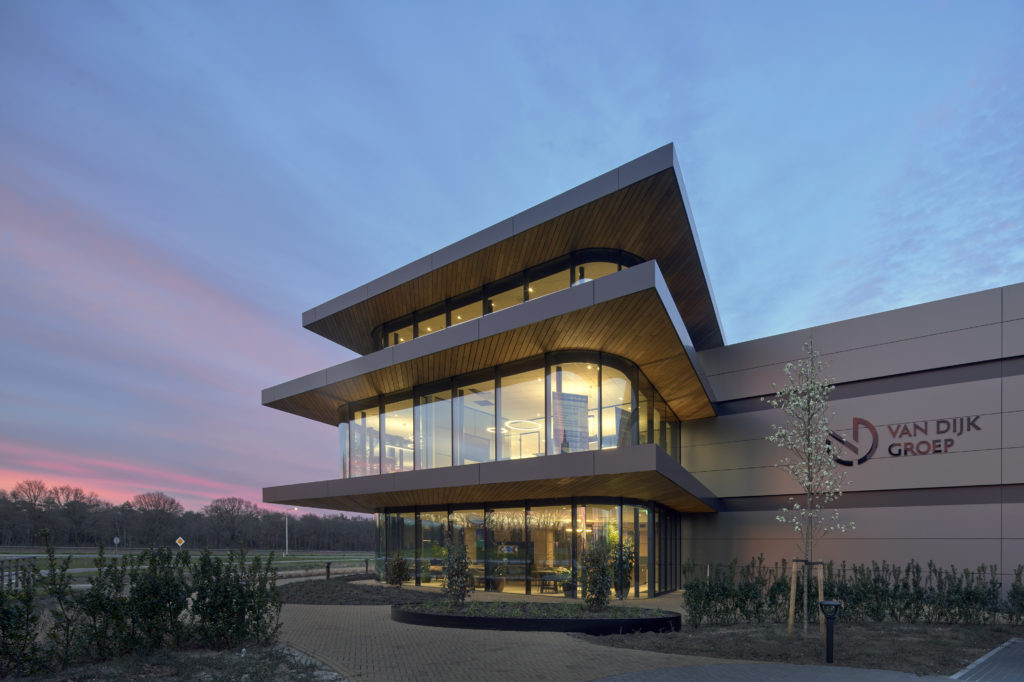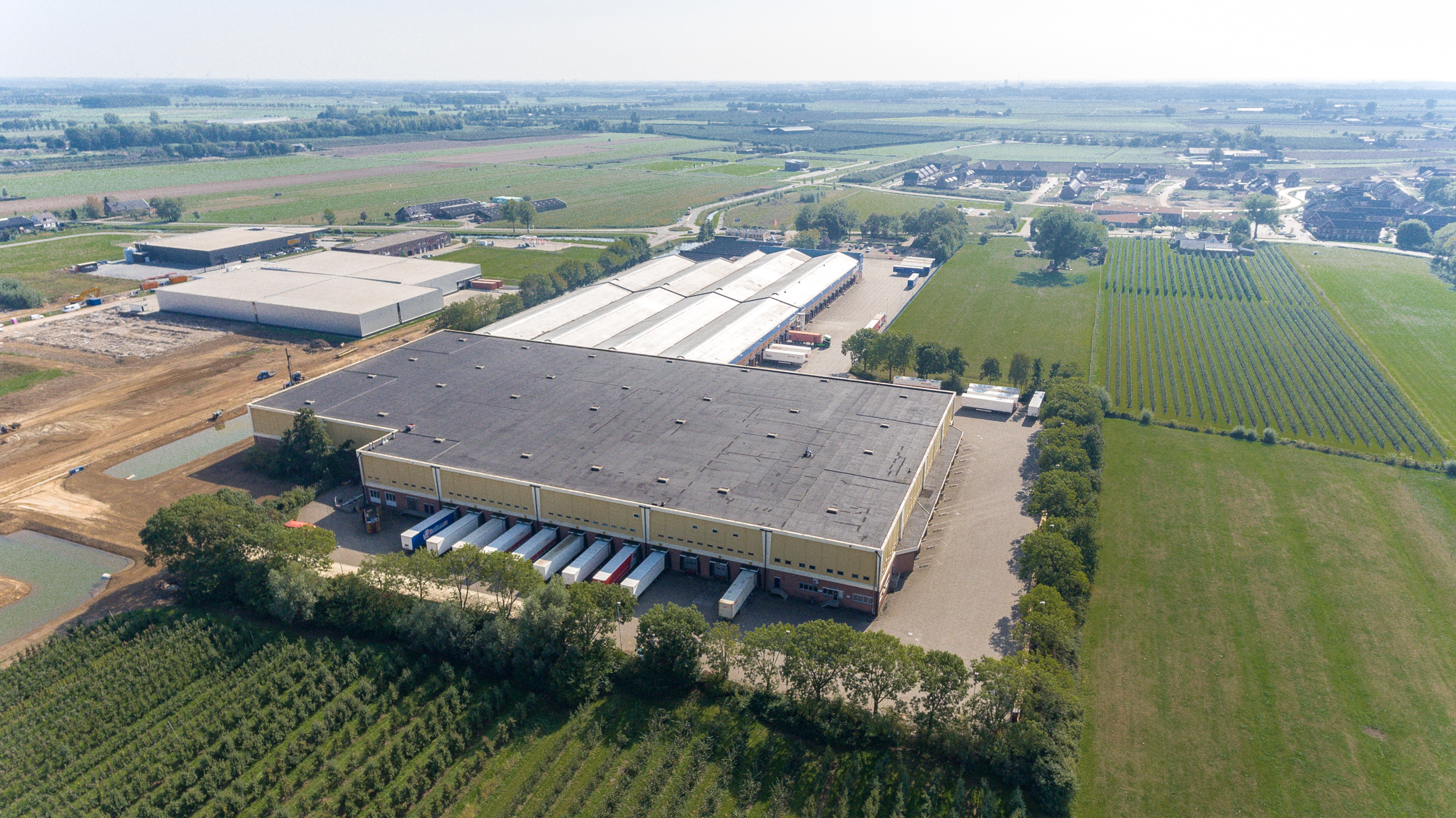 VDG Real Estate acquires Wehkamp business complex of 45,000 sqm in Maurik
GEMERT, 27 OCTOBER 2021 | VDG Real Estate has bought a business complex in centrally located Maurik of 45,000 m2, … Read more