VDG Real Estate delivers VDG Warehouse Venlo; Tenant LSE has moved in
Gemert, September 15, 2021 | Last week, VDG Real Estate completed the VDG Warehouse Venlo project in one of the top three logistics hotspot regions in the Netherlands. The tenant LSE has moved in and is already operating from the new business location, which consists of a total of 13,500 m2.
One of the unique features of VDG Warehouse Venlo is its multimodal accessibility. Located directly along highways A73, A67 and A74, railway line Eindhoven-Venlo and near Bargeterminal Venlo, this location is very suitable for both national and international distribution.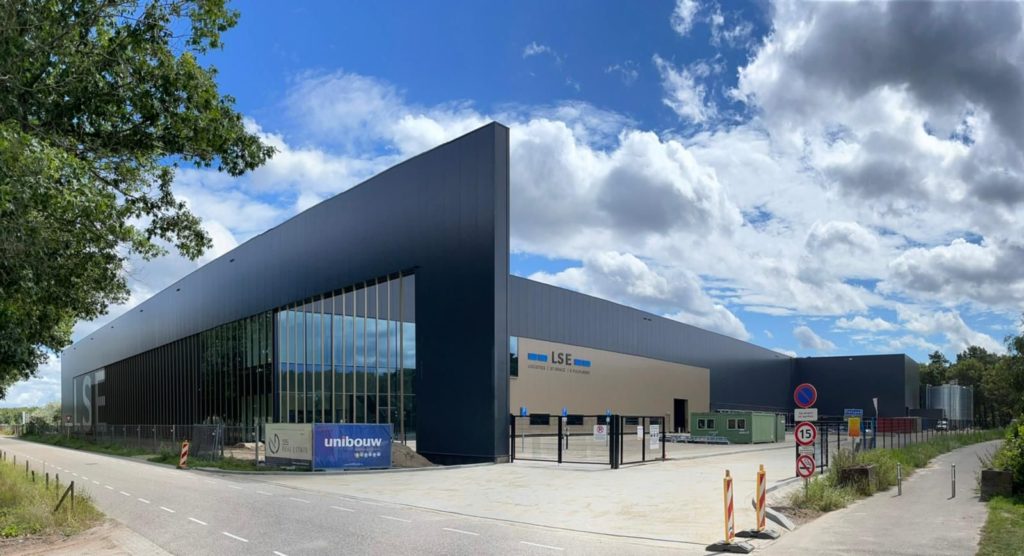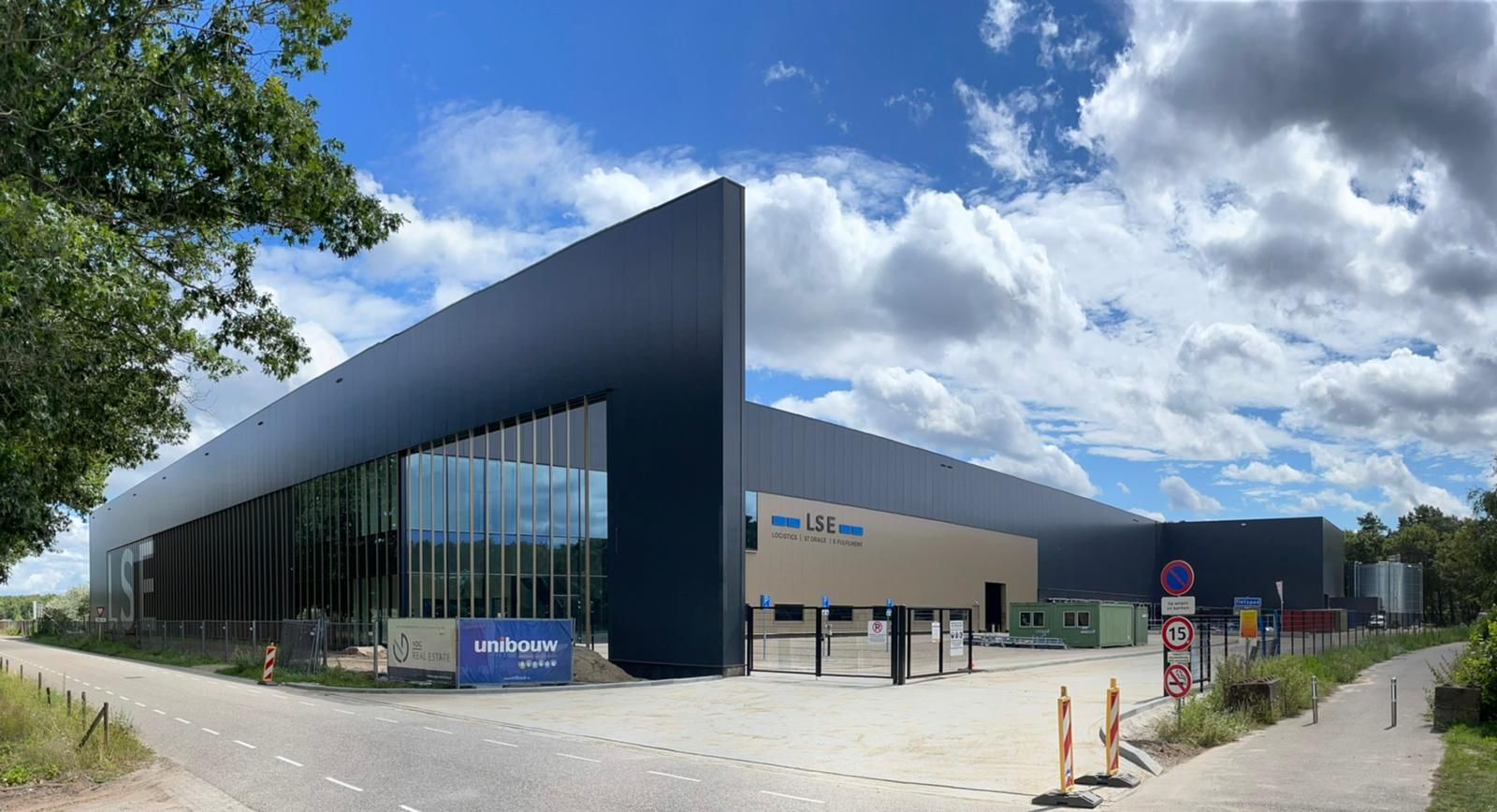 Modern efficiency
VDG Warehouse Venlo has logistics companies a lot to offer in terms of efficiency: it has a storage capacity of 21,000 pallet locations, thousands of pick locations and modern office space. With the loading docks situated at the front of the building and separate traffic flows from cars and trucks, the warehouse offers an efficient logistics process in which the space on the site is used to the maximum. The warehouse is also supplied with electricity and heat by means of solar panels, whereby the excess capacity is fed back into the grid.
Erik van Dijk, owner of VDG Real Estate: "The development is a striking example of the intensive collaboration that is continuously sought by the companies within the Van Dijk Group. For example, Havebo supplied the floor elements, VDG De la Roy provided the insulation products, Unibouw realized a very high-quality new-built warehouse in a relatively short time and VDG Solar gave the development a sustainable touch by installing PV panels".
Erik Michorius, director of LSE: "We immediately found our way in the new warehouse. We have now moved the stocks of our current customers to the new location and we then started with the implementation of the new clients. The new warehouse offers LSE the opportunity to realize its growth ambitions in E-fulfilment."
LSE
LSE (Logistics, Storage & E-fulfilment) is a logistics service company, specialized in E-fulfilment. The company also handles warehousing and worldwide distribution activities for manufacturing and trading companies. LSE ships parcels and pallets worldwide. The company was previously active at several locations in Venlo, but found the right place in VDG Warehouse Venlo to centralize and further expand the E-fulfilment activities.
Greenport Venlo
VDG Warehouse Venlo is located in Greenport Venlo. The Venlo region is undergoing major economic development and is playing an increasingly important role both nationally and internationally – especially in the logistics world. The mission of Greenport Venlo is to offer companies establishment opportunities in order to create economic growth and boost employment. Characteristic of Greenport Venlo is the combination of industry, the emphasis on sustainability and the preservation of the green image.
More information can be found on the website: https://www.vandijkgroep.nl/property-development-projects/vdg-warehouse-venlo/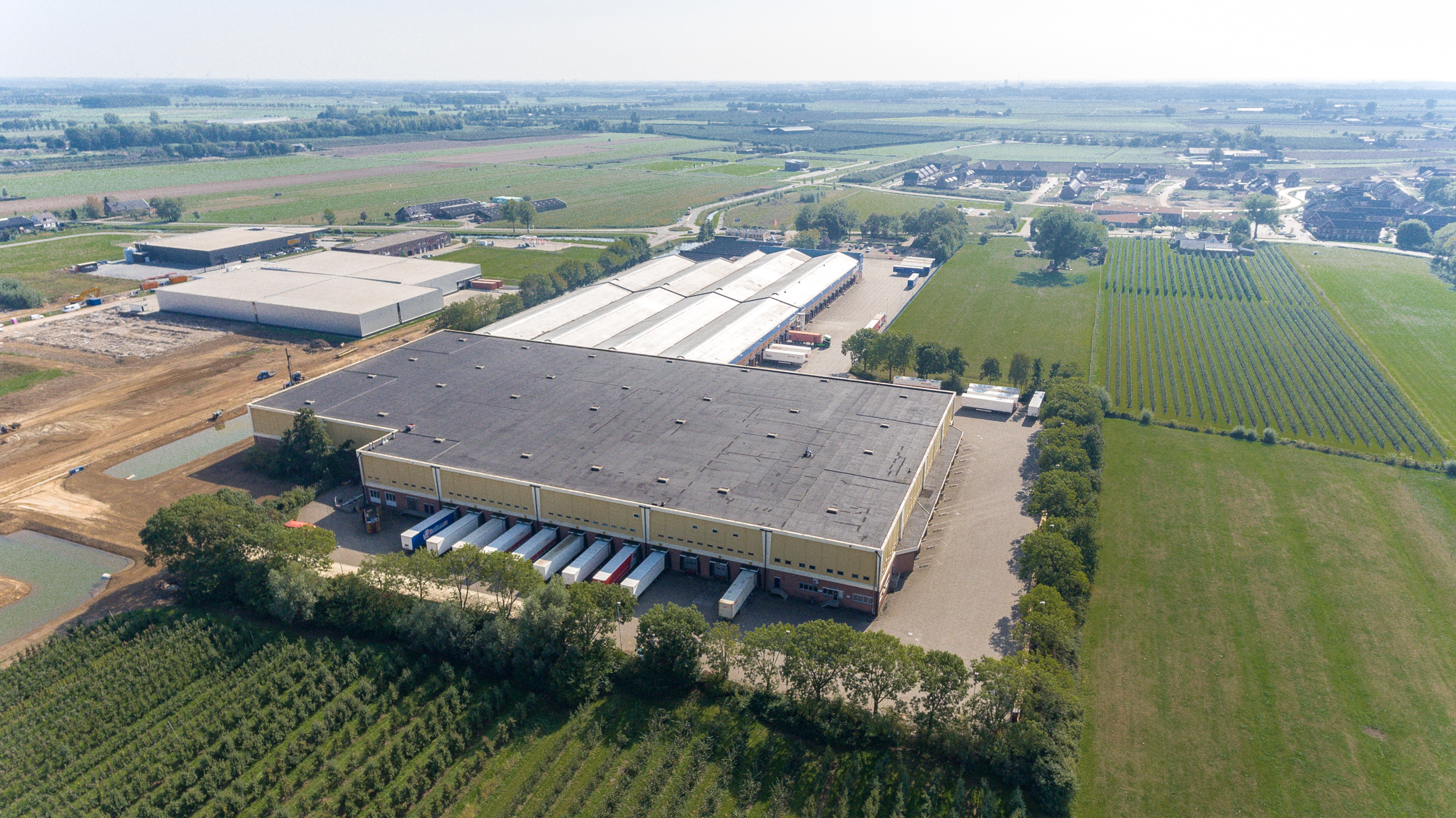 VDG Real Estate acquires Wehkamp business complex of 45,000 sqm in Maurik
GEMERT, 27 OCTOBER 2021 | VDG Real Estate has bought a business complex in centrally located Maurik of 45,000 m2, … Read more