VDG Real Estate develops VDG Warehouse Schiphol at Schiphol Trade Park: over 13,500 sqm leased to Fast Forward Freight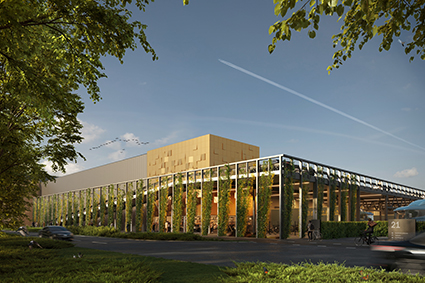 Gemert, 19 October 2020 | VDG Warehouse Schiphol: a green and modern warehouse spanning more than 23,000 sqm that will be a true eye-catcher for Schiphol Trade Park. Fast Forward Freight will move into 13,632 sqm of this high-quality development. The remaining 9,568 sqm is still available for rent. One important guiding principle for this development was creating even more space for ecology through the construction of this building than would otherwise be possible if the plot remained part of the polder landscape.
Fast Forward Freight has signed a lease agreement for 10,413 sqm of warehouse space, a 535 sqm mezzanine, 2,686 sqm of office space and twelve loading docks. For meetings, lunch or relaxation, employees can use the modern green rooftop garden spanning 314 sqm. The company offers the best logistic solutions worldwide by sea, road and air. The new location will benefit from the unique high-profile location along the A4 motorway, where more than 190,000 cars pass every day – not to mention the direct access to the A4 motorway, the uninterrupted logistic connection (OLV) and the proximity to both Amsterdam Airport Schiphol and the ports of Amsterdam and Rotterdam.
Ecology and sustainability
In addition to multi-modal accessibility, the ecological and sustainability performance of VDG Warehouse Schiphol is also remarkable. Fully in line with SADC's aspirations to create the most sustainable and innovative business park in Europe with Schiphol Trade Park, the development of VDG Warehouse Schiphol is extremely eco-friendly. The building has been designed with the intention of creating space for ecology instead of taking away from it. Green rooftops at different heights, green façades and a special focus on the water cycle will allow for a variety of biotopes. The rooftop garden for employees and the enclosures will act as a shelter for animals such as butterflies, house sparrows, house swallows, white wagtails and black redstarts, and the façade panels are designed to accommodate bats and swallows. This promotes the well-being of people and animals and sets a new standard for sustainability.
Erik van Dijk, Director of VDG Real Estate: "Developments on the cutting edge of logistics and sustainability are sometimes challenging, but mostly really fun. We are going to make this development a great success by enlisting the help of the right experts and working together closely with them. We have every confidence that together, we will be able to realise SADC's aspirations of becoming the greenest business park in Europe."
Marc Terpstra, CEO of Fast Forward Freight: "At Fast Forward Freight, we have always taken an innovative and creative approach to the logistics chain. Always looking for the best solutions for our clients and business contacts. An innovative and sustainable location is one part of this vision, and the aspirations of Schiphol and SADC to create a truly green hub in the heart of Europe demands that we lead the way. At Fast Forward Freight, we are not shying away from this role in global logistics. We see the collaboration with VDG Real Estate and SADC as a logical step in the continuity and sustainability of our company.
Rob de Wit, Area Coordinator of Schiphol Trade Park: "We aim to create an aesthetic quality and experience of the area over the longer term. We are creating a new blueprint for area development in business parks and setting people and nature in harmony. The development of VDG Real Estate is a great example of this. The building is 'enveloped' in an ecological shell and, using a smart approach in terms of programme and materialisation, this development marks a new chapter in the current debate on the 'destruction' of the polder landscape. We are very happy with companies like VDG Real Estate who have the courage to stand out. The employees of Fast Forward Freight will be working in a very special building."
VDG Unibouw has already started construction, with completion scheduled for mid-2021. The tenant Fast Forward Freight was introduced to VDG Real Estate by real estate advisor 1530 Real Estate, who also negotiated the deal and is involved in the lease on behalf of VDG Real Estate.
For more information see: www.vdgwarehouseschiphol.nl.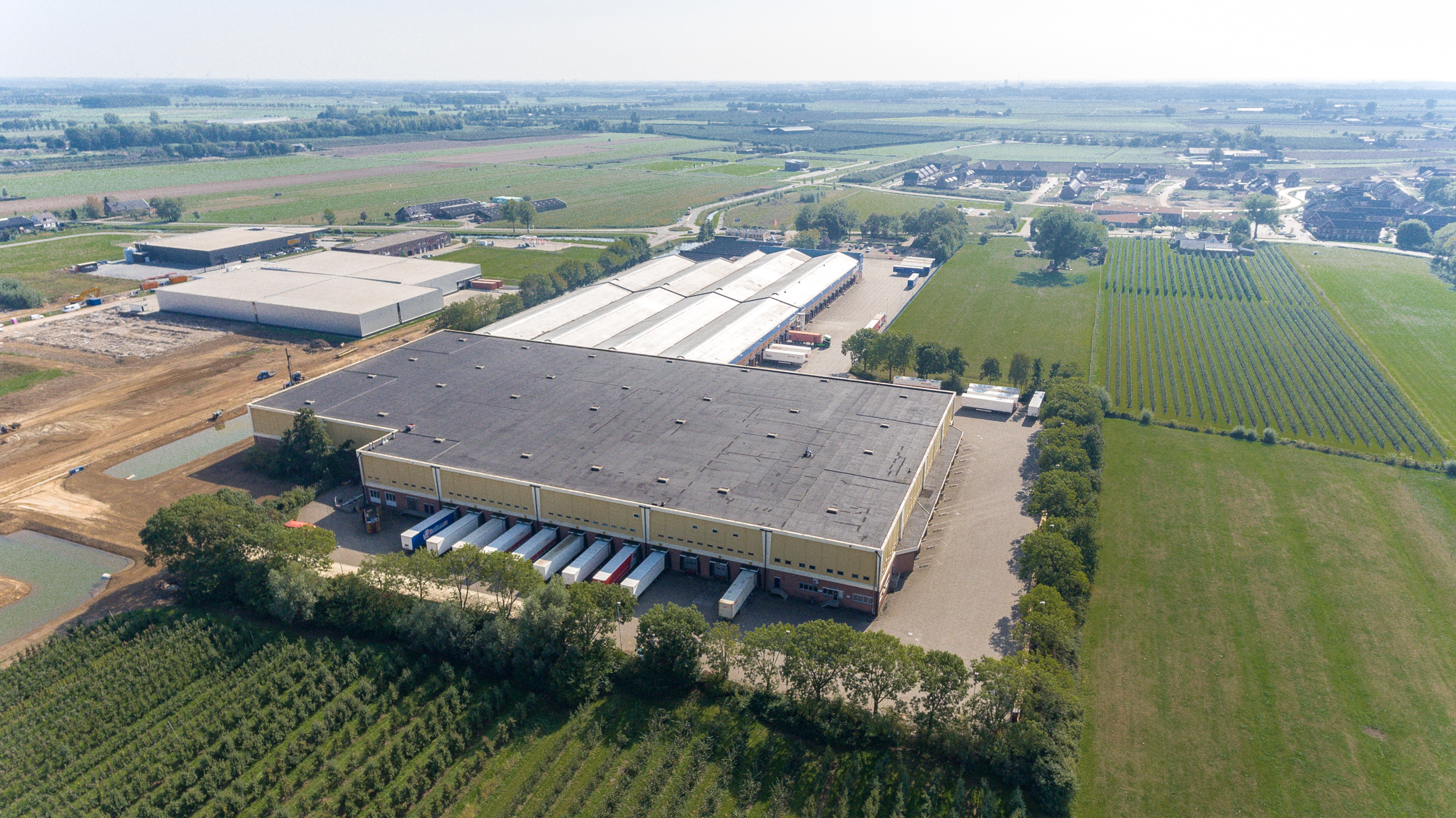 VDG Real Estate acquires Wehkamp business complex of 45,000 sqm in Maurik
GEMERT, 27 OCTOBER 2021 | VDG Real Estate has bought a business complex in centrally located Maurik of 45,000 m2, … Read more